WBMD Bowl-A-Thon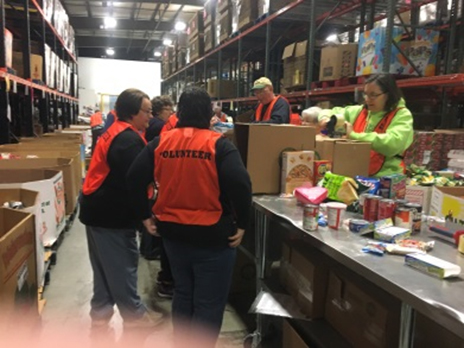 Youth Fellowship: Small enough for individual attention, partnering with other area congregations to experience Church with a capital 'C'. Being part of a Christian community where we build relationships with God and one another.
Adult Fellowship: PEP - People Enjoying People: A mid-week, mid-day group who like to be around other people and love to eat! Sometimes speakers come to share topics as mixed as Bats and Navy Submarine life. Other times there are trips to local attractions, or just plain board games!
Local Summer Mission "Trip": Details coming soon for an opportunity this Summer of 2018... providing a local Camp Noah Day Camp for children displaced from Puerto Rico by Hurricane Maria!
Servant Fellowship: Sewing for Disaster relief, Quilters: For those who are gifted in hand-crafts and for those who want to learn to hold a scissors, or use a sewing machine. Make knotted blankets for disaster relief, veterans, and babies born into difficult circumstances. Also knitters and crochet fans make prayer shawls. One group meets every Monday to hand-sew quilts in the old-fashioned way. Come share in the conversation and hone a new skill.
Service Fellowship: Fall Fest: Old fashioned Fall Harvest Festival in October with crafts, games, food and special music. You don't want to miss the raffels especially the hand-made quilt! Proceeds support the Pre-school, Free Medical Clinic and Youth ministries.
Bible Study & Worship: Lent 2018: Wed. Mid-day worship & meal with Conrad Weiser Ministerium; Wed. at St. Daniel's 6pm meal and 7pm Holden's Evening Prayer Service
Where would you like to be involved?
Sunday, March 11, 2018 from 1:00 PM to 5:00 PM
WBMD Bowl-A-Thon
Sunday, March 11, 2018
at BERKS LANES!!!
Route 724 in Sinking Spring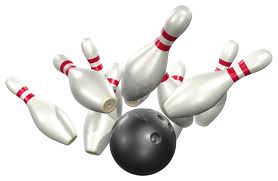 Two shifts available. 1-3 PM or 3-5 PM
The West Berks Mission District invites you to participate in the FUN!
* Teams of 5-6 bowlers bowl for 2 hours (free shoe rental too)

* Snack and Drink included

* Collect money from sponsors and turn in at the Bowl-A-Thon

* Candy for strikes!
Why should I participate in the Bowl-A-Thon?
Because it's FUN! You'll enjoy 2 hours of bowling and a snack. Most importantly, it is a great way for youth and adults to raise money to support the youth ministries of the WBMD.
What happens to the money I bring for the Bowl-A-Thon?
The funds raised will help support the youth ministries of the West Berks Mission District. These ministries include our Annual Youth Event each February as well as our summer Day Camp and Music Camp.
Who can participate and how do we register?
We invite people of all ages to participate. No experience necessary! Bumper Bowling is available for younger bowlers! Register as a team of 5-6 or as individuals. We will put individuals together to form teams that day.

IMPORTANT NOTE - We are asking each bowler to collect at least $15 in sponsorships.

Please mail the team(s) registration form(s) to the West Berks Mission District office at

1015 Windsor Street, Reading PA 19604 or fax to 610-375-6445 by Monday, March 5th.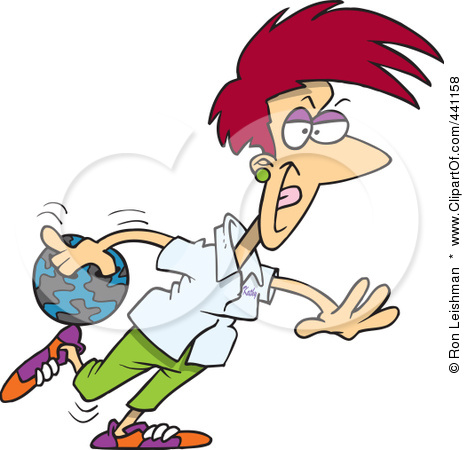 TEAMS and/or INDIVIDUALS must pre-register so that lanes can

be reserved. NO WALK-INS please.
For more information call Dawn Baxter at 610-375-8303
or email - Dawn@WestBerksMissionDistrict.org

West Berks Mission District

Bowl-A-Thon for youth ministries

Sunday, March 11, 2018

Sponsor Sheet
Please duplicate sponsor sheets and give one to each bowler.
Each bowler is asked to raise AT LEAST $15

Bowler's Name ______________________________ Phone# ______________________

Home Church ______________________________________________________________

Sponsor's Name Donation/Amount Paid

1.__________________________________________________________________________

2.__________________________________________________________________________

3.__________________________________________________________________________

4.__________________________________________________________________________

5___________________________________________________________________________

6.__________________________________________________________________________

7.__________________________________________________________________________

8.__________________________________________________________________________

9.__________________________________________________________________________

10._________________________________________________________________________

11._________________________________________________________________________

12._________________________________________________________________________

13._________________________________________________________________________

14._________________________________________________________________________

15._________________________________________________________________________

Total Amount Collected _________________

Thank you for your generous support of our WBMD youth ministries!

West Berks Mission District

Bowl-A-Thon TEAM Registration Form
(Please duplicate registration form as needed and use one for each team of 5 or 6.)
Team registration deadline is Monday, March 5th. Register early to guarantee your participation.

Mail to: West Berks Mission District 1015 Windsor Street Reading PA 19604 or fax to 610-375-6445
Team#____ Church's Name________________________________________________
Contact person __________________________________ Phone#_________________________
Bowlers: 1._______________________________ 4.______________________________

2._______________________________ 5.______________________________

3._______________________________ 6.______________________________
Please circle your preferred time. 1-3 pm 3-5 pm
West Berks Mission District

Bowl-A-Thon TEAM Registration Form
(Please duplicate registration form as needed and use one for each team of 5 or 6.)
Team registration deadline is Monday, March 5th. Register early to guarantee your participation.

Mail to: West Berks Mission District 1015 Windsor Street Reading PA 19604 or fax to 610-375-6445
Team#____ Church's Name________________________________________________
Contact person __________________________________ Phone#_________________________
Bowlers: 1._______________________________ 4.______________________________

2._______________________________ 5.______________________________

3._______________________________ 6.______________________________
Please circle your preferred time. 1-3 pm 3-5 pm
Event Location
Colonial Berks Lanes • • Sinking Spring, •