Vespers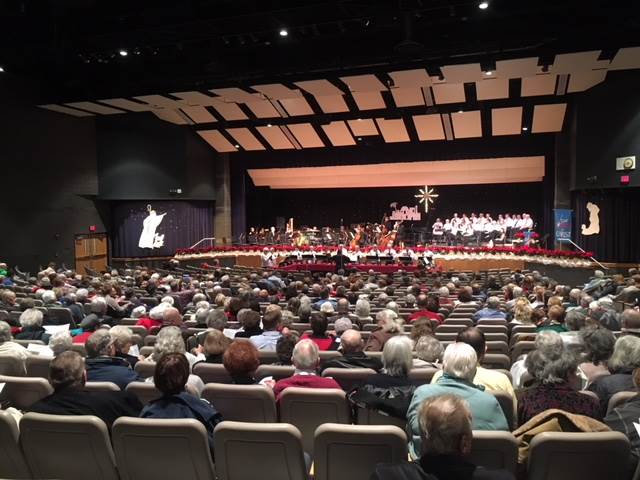 The 2018 Christmas Vespers Service will be Sunday, December 23 at 3:45 PM in the Conrad Weiser Senior High School auditorium.

For many years an annual December Church Vespers Service has been presented. This Christmas inspirational service has grown in popularity over the years with attendance now reaching over 800. Music is provided by the Reading Pops Orchestra, St. Daniel's senior choir, bell choir, and choir and guest soloists. The worship service includes a message from the Pastor, scripture, and congregational singing. Extensive festive decorations are prepared each year including over 100 poinsettias which line the front of the stage.

In 2017, the stage area was decorated with poinsettias and thousands of lights on large wreaths. Our soloists were Katherine Aregood-Crusi, Gretchen Patti, and Melissa Small. The senior choir sang and the bells played pre-program music. The Reading Pops Orchestra, added beautiful music to help build our anticipation of the coming of Christ at Christmas. Pastor offered an inspirational message about the Bread of Life laid in a manger (animal's food plate).