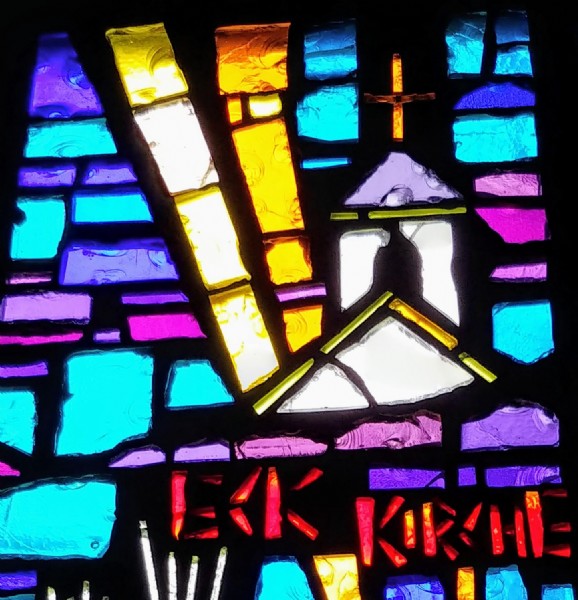 Worship Opportunities
Live Sunday Worship is available in the
Parking Lot & on Facebook
Tune into 87.9fm from the comfort of your car
Quick Links:
2021 Opportunities for Worship during the Season of Lent
Ash Wednesday: February 17th
6:00 PM Parking Lot Worship at St. Daniel's including Imposition of Ashes and Holy Communion
7:30 PM Community Worship offered by the leaders of Lutheran Congregations in the Western Berks Mission District broadcasted on Comcast Channel 190. Worshipers will be invited to imposed their own ashes at home.
Mid-Week Lenten Services: February 24 - March 24
7:00 PM Community Worship offered by the Lutheran Congregations in WBMD on the theme of "Created for Community". To join the virtual worship service click on the Zoom link: WBMD Created for Community Meeting ID: 885 5323 5621 Passcode: 321147
Following each worship at 7:30pm, you are invited to join Pastor Bob on Zoom for conversation about that evening's theme.
February 24 In Community with Creation Mark 4:35-41 Zoom Link: In Community with Creation Conversation Meeting ID: 852 4206 6710 Passcode: SDL#1751
March 3rd In Community with all the Saints Mark 9:2-8 Zoom Link: In Community with all the Saints Conversation Meeting ID: 861 3911 1639 Passcode: SDL#1751
March 10 In Community with our Neighbor Mark 2:1-12 Zoom Link: In Community with our Neighbor Conversation Meeting ID: 818 0079 9316 Passcode: SDL#1751
March 17 In Community with those on the margins Mark 5:1-20 Zoom Link: In Community with those on the Margins Conversation Meeting ID: 889 6303 5924 Passcode: SDL#1751
March 24 In Community with Christ Mark 10:32-45 Zoom Link: In Community with Christ Conversation Meeting ID: 849 3474 5648 Passcode: SDL#1751