Clinic
Celebrating over 15 years!
Western Berks Free Medical Clinic
Call to meet with the Director about volunteer opportunities
Qualified Volunteers welcome:
Doctors, Nurses, Aides, Receptionists, Interpreters (Spanish, French, Arabic)
Click here to go to external webpage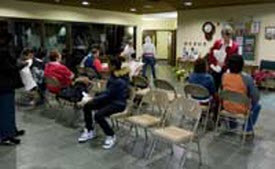 Open Wednesday evenings from 6:00 p.m. - 8:00 p.m.
The Western Berks Free Medical Clinic, Inc, is a non-profit clinic, established in 2002 to meet the minor acute healthcare needs of people in the community who are uninsured and do not have the financial means to pay for their medical care. The Clinic is staffed by dedicated volunteers and is open each Wednesday.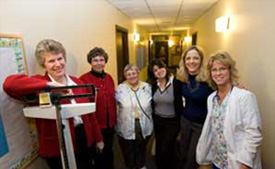 Please Call 610-693-6207 To Schedule an Appointment!
Leave message on answering machine (your name & your phone number) and you will be contacted to set up your appointment.
Additional medical appointments also occur at our on site:
Women's Clinic
Endocrinology & Diabetes Clinic