Philosophy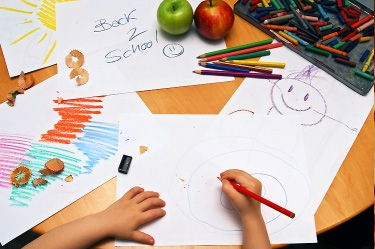 St. Daniel's Preschool is designed to provide three, four, and five year old children the opportunity to develop individually, socially, academically, and spiritually in an atmosphere of Christian love and principles.
We strive to provide a secure environment away from home so that each child can develop a sense of self-worth, become more independent, and be prepared for their future educational experience.
Children are encouraged to work and play cooperatively while respecting adults and the rights and feelings of others.
The preschool places a high value on open communication between parents, teachers, and children.
The school does not discriminate against any applicants or students on the basis of religion, race, color, and national or ethnic origins.
St. Daniel's Preschool is a ministry of St. Daniel's Lutheran Church, administered by a Board of Directors.