Bible Studies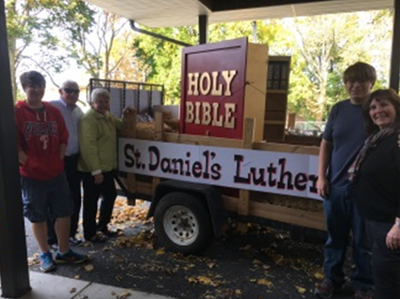 We do not have all the answers, but we are eager to grow in faith and understanding of the ways God is active in the world.
Sunday 10:30-11:30am – intergenerational, good for beginners, uses our life-size Bible for teaching - Grow In Faith Together "GIFT"
Sunday 10:30-11:30am – adult, deeper into theology - Gospel of Mark
Mind, Body & Spirit After-school Program often includes Bible study - look for 2018-2019 dates @ Conrad Weiser West Elem.
God is awesome, and works beyond our human understanding. Our studies focus on direct scripture reading, asking questions, understanding historical context and relating the messages in scripture to our present daily life. We strive to grow deeper in faith and understanding while recognizing that we will never have full comprehension of Divine action and presence during our earthly life-time.
caption:
Jack Frost parade: Open the Bible and read the Good News with us!