After-school Program
Serving 3rd & 4th graders at Conrad Weiser West Elementary School students with activities for the Body, Mind & Spirit.
This is a multi-week session led program that runs seasonally. Sessions are held on Tuesday afternoons, 3:30-5:00pm with volunteers that have completed all school clearances. To ensure that all children are fully involved we strive to keep approx 4 students per volunteer. Some of the activities that we help with are (but not limited to):
Homework Help
Snack
Active Games
Craft
Faith Literacy
Educational games
While volunteers are serving the students from a Christian conviction that building intergenerational community is essential; other faith traditions are honored and welcomed as are people who have no prior faith foundation.
Partnering with financial support from Conrad Weiser Ministerium and dedicated individuals from other area faith communities;
Hosting congregations include: St. Daniel's Lutheran, Robesonia and St. Paul's UCC, Robesonia.
T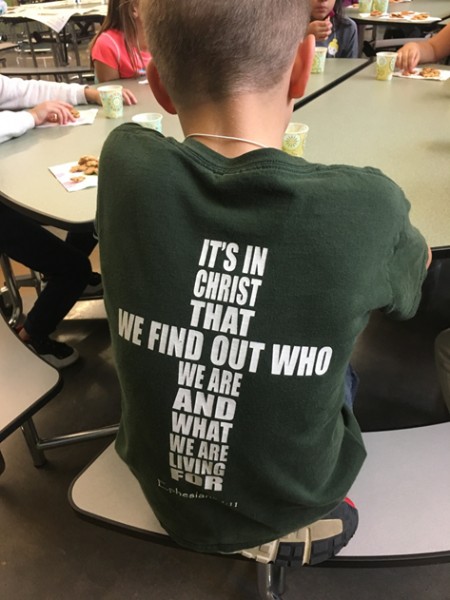 -shirt reference: Ephesians 1:11 (The Message)